Episode 23: The Power of Storytelling with Stephanie Nivinskus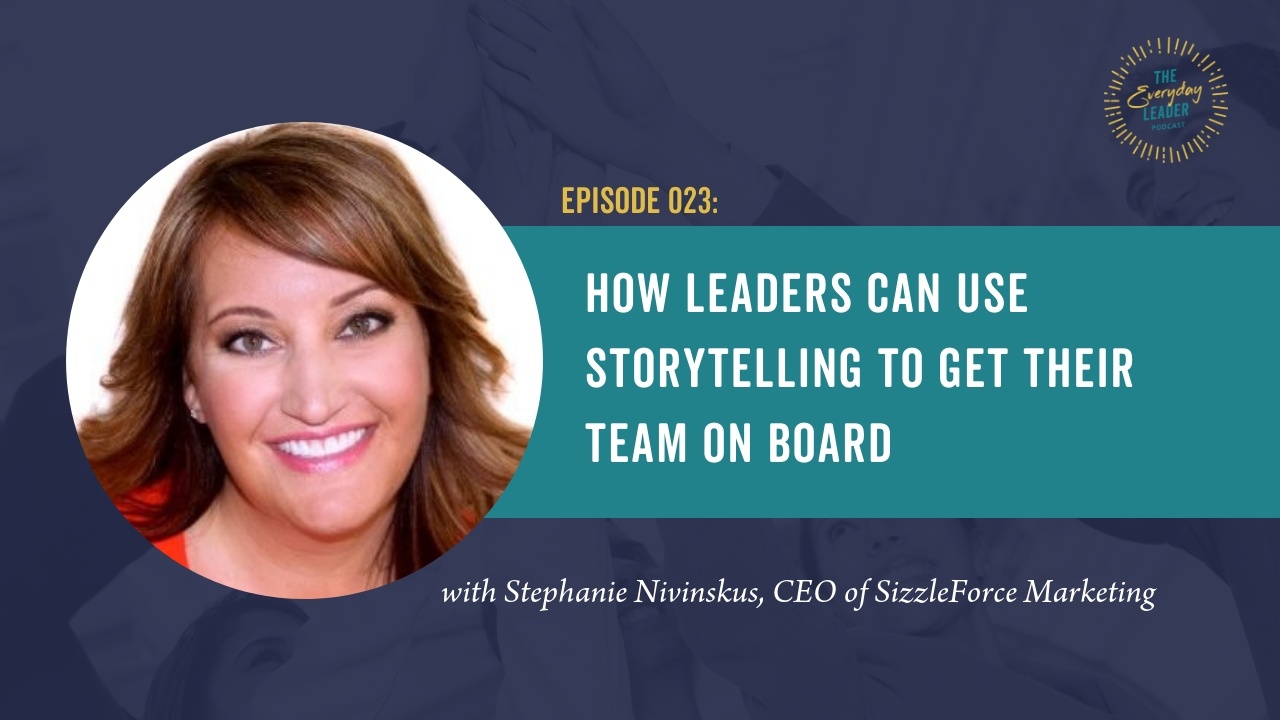 How Leaders Can Use Storytelling To Get Their Team On Board
with Stephanie Nivinskus
Stephanie Nivinskus runs a copywriting and marketing business called SizzleForce Marketing.
Stephanie has worked for companies like the San Diego Union-Tribune and Cox Communication and on copywriting campaigns for the NFL, Quicksilver, and Starbucks, along with hundreds of other companies to clarify their marketing message, captivate their audiences and gain that much needed competitive edge so they can sell more stuff!
Stephanie is a published author herself, she's written a best-selling book "Absolutely Unforgettable: The Entrepreneur's Guide To Creating A Heart-Centered Brand That Stands Out In A Noisy World" not to mention all the articles she's written for many, many noteworthy publications. Stephanie helps people articulate their message with clarity and confidence and is truly talented when it comes to helping people tell their story. I decided to interview Stephanie on the Everyday Leader podcast because in my work with leaders I've found one of the most important factors in getting people on board with you is how you speak to your story and incorporate it into your vision. Being a master with words, and leveraging them to engage and inspire others, will make the difference between being a good leader and being a great leader.
So listen in leaders, my conversation with Stephanie is bound to give you lots of food for thought about your own message and what you can do to make that difference you've been looking to make!
Check out the episode below:
Highlights of this episode include:
How Stephanie got involved in doing this type of work
The importance of a leader's passion, and how passion becomes contagious
How the brain works to foster emotional engagement
How a story can be used in various ways within and throughout the organization
How engagement on the job improves overall work experience
WHAT DO YOU THINK?
We'd love to hear your thoughts on this episode—do you use storytelling to get your team on board? If so, how has it improved the culture? If not, what is holding you back? Let us know in the comments below!
SUBSCRIBE TODAY TO THE EVERYDAY LEADER PODCAST!
Want to be the first to know when new episodes are released? Click here to subscribe in iTunes!
Also, podcast reviews are pretty darn important to iTunes and the more reviews we receive, the more likely we'll be able to get this podcast and message in front of more people. I'd be extremely grateful if you left a review right here letting me know your favorite part of this episode.
FOLLOW US ON SOCIAL
#TheEverydayLeaderPodcast
Loving the podcast? I encourage you to use the hashtag #TheEverydayLeaderPodcast to show our tribe how you lead with integrity and intention every day.
Thank you for listening!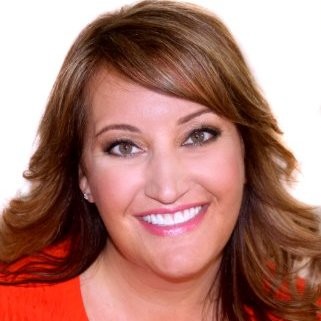 Stephanie Nivinskus runs a copywriting and marketing business called SizzleForce Marketing. Stephanie has worked for companies like the San Diego Union Tribune and Cox Communication and on copywriting campaigns for the NFL, Quicksilver and Starbucks, along with hundreds of other companies to clarify their marketing message, captivate their audiences and gain that much needed competitive edge so they can sell more stuff! Stephanie is a published author herself, she's written a best-selling book "Absolutely Unforgettable: The Entrepreneur's Guide To Creating A Heart-Centered Brand That Stands Out In A Noisy World."