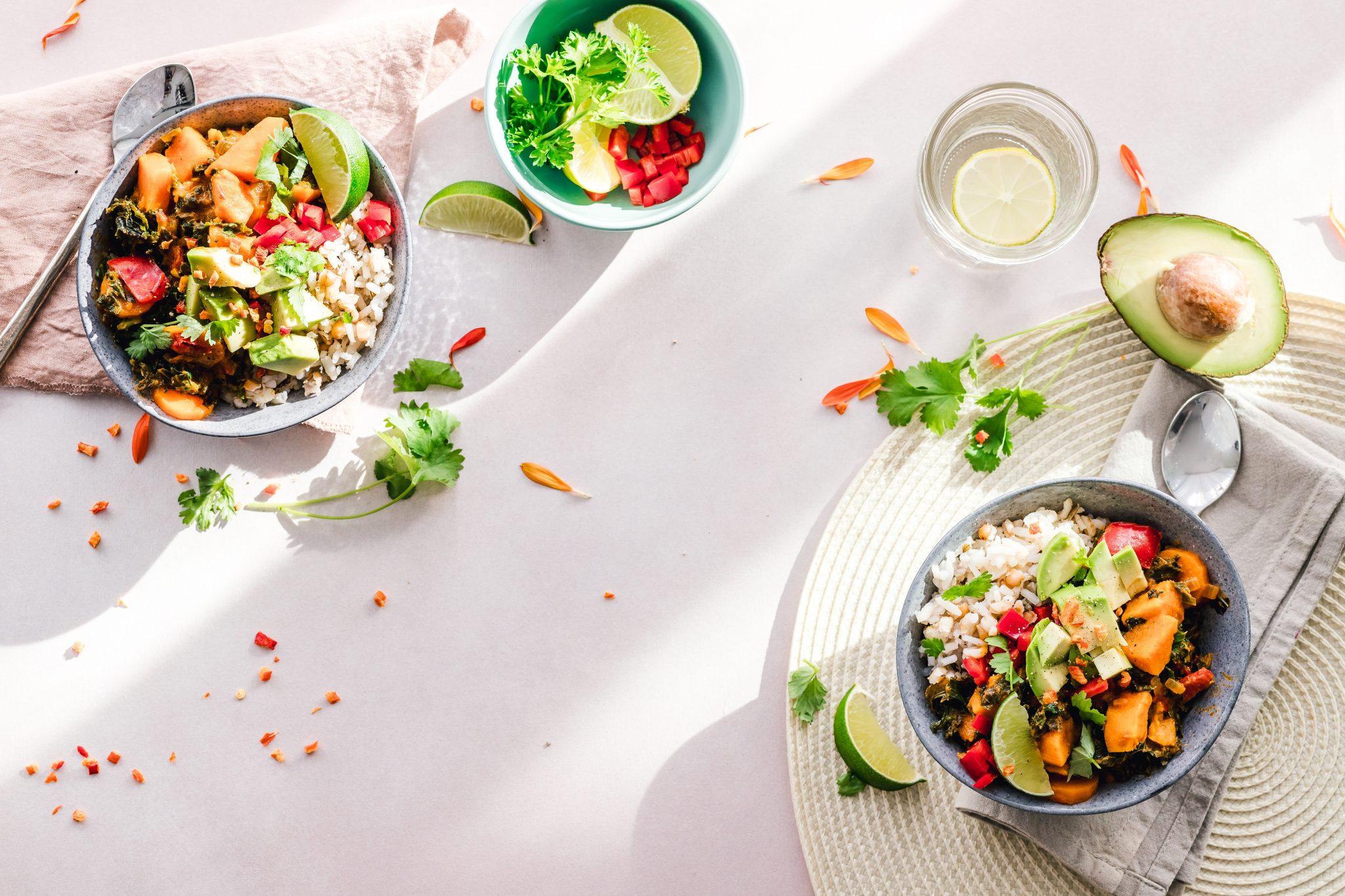 Upping your Self-care game with a Meal Kit Delivery Service
Leader friend – if you don't know this by now, you should know that we're always looking for ways to save time, create more whitespace in life, and find hacks to make life easier. Leadership is a hard enough job as it is, afterall. If we can find ways to make life less hectic for you, you can count on us to explore them!
…enter Meal Kit Delivery Services!
One of EL's very own, Raisa Mobin, decided to try different meal delivery services and we thought it would be useful to share her journey. In the interest of self-care, we need to make many things in our lives easier for us and food is one of those things that takes a lot of our time and money. There are a lot of options out there, and our girl Raisa is giving you the skinny and her $0.02 on all things Meal Kit Delivery Services.
Enjoy!
====
How many times have you used the (lame!!) excuse "I don't have the time!" to explain why eating healthy, delicious, home-cooked meals during the week is just not an option?
I feel you… because same. Or I should say, used to be same. I used to rationalize all the unhealthy snacks, ridiculously overpriced salads, and flavorless quick-fix energy bars with just not having enough hours in the day to plan, shop ingredients for, prep, and make meals for myself on the daily. But I finally hit my threshold for feeling 1) frustrated with eating out all the time, and 2) dissatisfied with the other underwhelming options I was resorting to… and decided to try a solution that has been gaining some serious popularity as of late–a meal kit delivery service.
If you're not familiar with what that is, its a service that sends everything you need to make some seriously scrumptious and restaurant-quality meals at home right to your doorstep, while you eliminate the planning and shopping from your to-do list. All the ingredients including perishables stay cold and fresh for hours in a well insulated and ice-packed box, so you don't even need to be at home upon delivery to stick everything into your fridge right away. Super convenient, right? Not only that, I also found it to be super reasonable, FUN, and totally worth it.
For the services I've tried so far, all you have to do to get started is create an account online, select a meal plan option (number of recipes per week and number of servings per recipe), and choose a date for delivery. You can also skip a week, "pause" your account, or cancel without penalty at any time. Easy peazy!
If your curiosity has officially been piqued, read on to learn about the services I tried, which ones I loved, which ones I loved just a little less, and why.
So I actually found that the first week you try any of these services, you're offered a discount (some more generous than others) that made it impossible for me to pass up the opportunity to try a range of different ones. Seven, to be exact: Gobble, Home Chef, Hello Fresh, Green Chef, Sun Basket, Dinnerly, and Blue Apron.
Below is the skinny and my $0.02 on all of them.
BUT FIRST, SNAG OUR SELF CARE PLAN FOR LEADERS!
Download our self-care plan and be sure to think about how to incorporate food as part of your plan for managing your health and energy!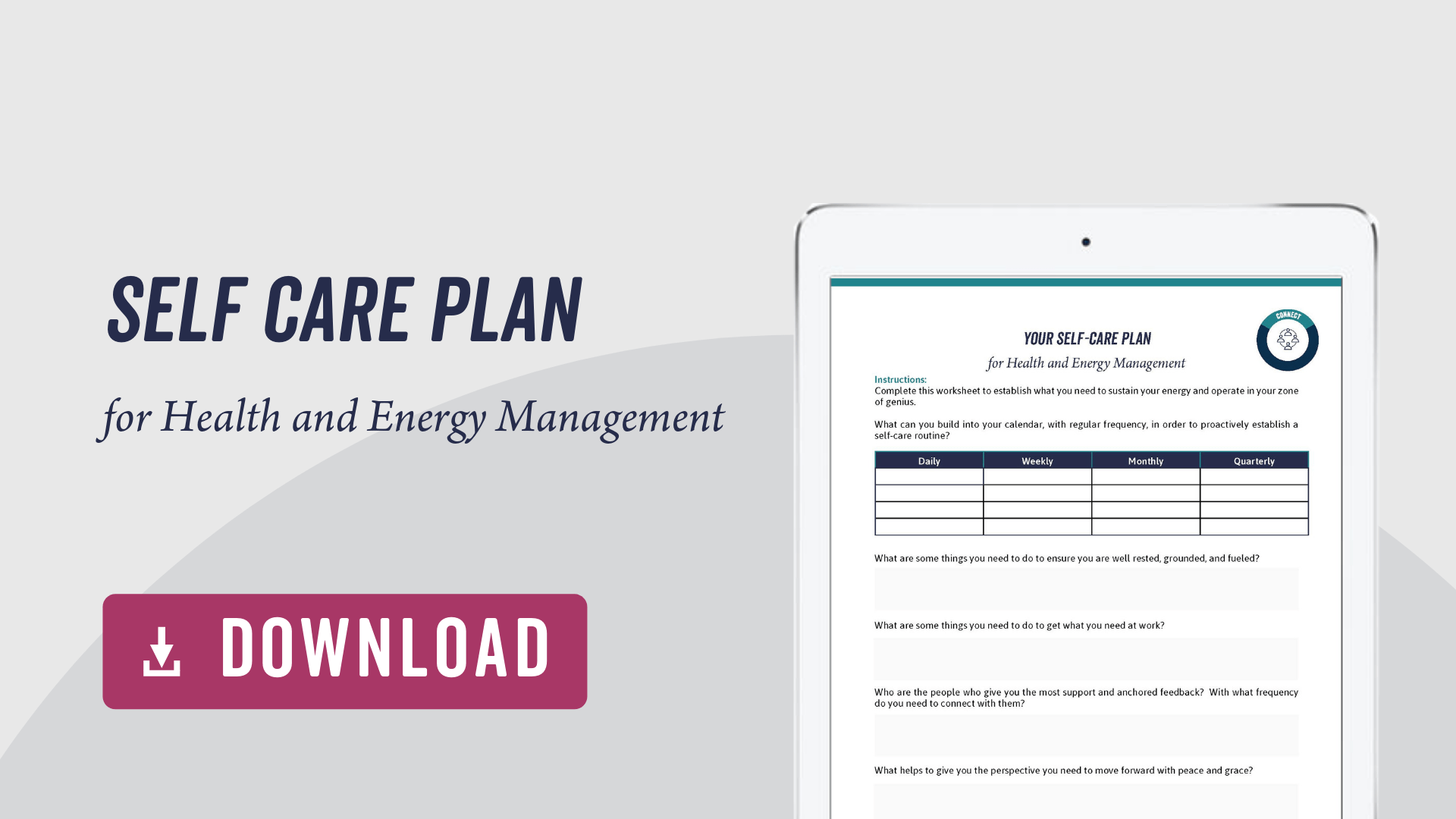 Gobble
This is up there as one of my faves. Zero prep work, everything comes pre-chopped, pre-peeled, and pre-marinated, and plenty of choices for recipes each week with gluten free, dairy free, low carb and vegetarian options available. Loved that they also sent me some cookie dough to bake as a welcome gift! I did notice serving sizes were relatively larger… so a good option if you're looking to have leftovers!
Price: $79 per week for three meals for two people; $151 per week for three meals for four people (both prices include shipping). They also recently started a Lunch Box offering. To learn more check out more their website.
What I paid on my first week: $36 for three meals and two people!
Some Recipes I tried:
Korean Bbq Pork Tenderloin with Garlic Ramen Noodles & Bok Choy
Blackened Top Sirloin Steaks with Mashed Potatoes & Baby Carrots
Home Chef
One thing that stood out for me with Home Chef was their attention to detail and all the pretty packaging. Separate bags for each recipe's ingredients and a really handy water resistant binder to file away your recipe cards (which come pre-punched!) were additional nice touches. They also invited me back with a new year account reactivation incentive which was super awesome because who doesn't love a deal! Oh, and they have an easy to use app so you can manage your account on the go. Huge win.
Price: The standard meal is $10 per serving (and you choose from two or four servings); other meal options are available on their website. Delivery is free for orders over $45 and $10 for orders under $45.
What I paid on my first week: $29.70 for two serving and three standard meals. And… the second time I tried them a month later, I only paid $9.
Some Recipes I tried:
Sunday Supper Chicken with mashed potatoes and gravy
Chicken Paillard
Blackened Scallop Pasta with Red Pepper cream
Hello Fresh
This was actually the first service I tried, and I loved them. Each recipe's pre-portioned ingredients are conveniently separated into paper bags for easy storage in the fridge and zero risk for things getting lost. They offer plans for meat eaters and vegetarians, as well as some additional customizability for various preferences including beef-free, pork-free, fish/shellfish-free, "Fit" (the three most nutritionally dense meals of the week), "Quick" (designed to not take longer than 30 minutes to make), and "Variety" (which, according to HelloFresh "features recipes that showcase new ingredients and techniques for those craving something different"). They have an app too.
Price: $60 per week for three meals for two people; $96 per week for three meals for four people (prices include shipping). Students can also get 15% off on every box and there are some other options (like "calorie-smart", "family", and vegetarian recipe only plans) available on their site.
What I paid on my first week: $33.94 for their Classic plan 2 people and 2 recipes per week. They also invited me to try them a second time for a month, at $20 off per week. Great deal!
Some Recipes I tried:
Lobster Ravioli and Shrimp with Tomatoes and Tarragon Cream Sauce
Prosciutto-wrapped Chicken over Truffled Mushroom Risotto
Korean Style Chicken Thighs
Green Chef
Green Chef's selling point is that their ingredients are almost all (90%) USDA-Certified organic. So if eating organic is a deal-breaker for you, this is definitely the choice to go with. As their name suggests, they are extremely environmentally conscious and all of their packaging is reusable, recyclable, and eco-friendly. They also support local, sustainable, and artisanal suppliers and design meals to be healthy and nutritionally balance. Offering a variety of menus and dietary preferences, options include Omnivore, Vegetarian, Gluten-free, Paleo, Keto, Heart Smart, Lean & Clean, Mediterranean, and Pescatarian plans.
Price: Differs depending on the plan you choose. I did a 2-person, 3-dinner Omnivore box, which is regularly priced at $78.93 including shipping.
What I paid on my first week: $34.94. They sent me a second offer to try them out again with a $25 discount, which, of course, I snatched right up.
Some Recipes I tried:
Roasted Chicken with Gremolata, Potato & artichoke mash, sauteed kale with garlic
Spiced Honey-glazed Salmon, Homemade corn cakes & sauteed chard
Sun Basket
Like Green Chef, Sun Basket also prides itself on its eco-friendly compostable packaging, all-organic produce, and responsibly sourced seafood and meats containing no antibiotics or hormones. They are also extremely health-conscious and offer meals between 500-800 calories and all dietician-approved. Their Classic Menu includes 18 recipes each week with: Chef's Choice, Paleo, Lean & Clean, Gluten-Free, Vegan, Vegetarian, Pescatarian, Mediterranean, Quick & Easy, and Diabetes-Friendly options.
Price: $71.94 for a 2-person, 3-recipe box.
What I paid on my first week: $35.97. I never did receive any promotional offers after the first week I tried them, but I'm honestly not that bothered about it as clearly, other companies have kept me pretty busy!
Some Recipes I tried:
Steak with purple sweet potato and roasted red pepper salsa Mediterranean garlic shrimp with Spanish rice
Seared tuna with kiwi-avocado salad and lemon vinaigrette
Dinnerly
Definitely the most low-cost option out there, and the way they're able to achieve this is by 1) relying on you to view recipe cards online (they don't send a paper version), 2) asking you to supply some ingredients of your own (basic pantry and fridge staples like flour, eggs, milk, vinegar, olive oil, salt, etc), and 3) offer up very simple (but still delicious in my opinion!) menu options. Each recipe has only 6 ingredients and can be made in under 30 minutes. Although I likely wouldn't go with Dinnerly for weeks on end (I'd miss having the variety, convenience of recipe cards, and pre-portioned and prepped ingredients offered by competitors), I was definitely not disappointed by the two weeks I cooked with Dinnerly. Vegetarians beware: no meatless options here.
Price: $29.94 per week for 2-person, 3-recipe meal-kits, not including shipping which is $8.99, for a total of $38.93 per week. That's $4.99 per meal, the lowest for any meal-kit delivery service I tried.
What I paid on my first week: $29.94.
Some Recipes I tried:
Crispy Chicken Milanese with Marinated Tomato & Arugula Salad
Chicken and Brussel Sprouts with Carrots & Honey-mustard
Pork Shumai Meatballs
Blue Apron
The biggest plus about Blue Apron for me was like Hello Fresh, they do deliveries all days of the week. They also seemed more generous than other companies with their promotions, so I've used Blue Apron the most – 4 times, 4 different weeks. The only negative: recipe ingredients aren't neatly organized into their own bags, so you spend a little extra time identifying the right ones for any given recipe/night of the week.
Price: $59.94 for 2 servings per recipe and 3 recipes per week. Same price for their weight watchers menu and all vegetarian menu.
What I paid on my first week: $29. The other four weeks costed me $39/week.
Some Recipes I tried:
Korean Style Popcorn Chicken
Sheet-pan Miso Pork and Sheet Pan Miso Salmon
Cajun Spiced chicken with Warm Grain Salad
* All pricing listed is for the 2-person, 3-meal dinner kit per week option.
There are still some other services I'm interested in trying, and haven't yet had the chance:
I would love to hear about your experiences (good and bad!) if you have ever tried any of these before, so feel free to leave a comment and share with us 🙂