HORSE RETREATS FOR LEADERS
Let Horses Be Your Guide to Leadership Greatness
LIMITED SLOTS AVAILABLE! Sign up for our upcoming Horse Retreat!
Why Horses?
Horses live only in the present and are therefore able to give clear, direct, and immediate feedback which allows you to experience a deeper awareness of yourself in the moment as well. The horses mirror our thoughts and emotions and allow us to see ourselves as others see us.
They show us how we are getting in our own way and also how others receive our behavior.
Since humans also tend to use similar coping mechanisms across situations, interacting with horses can help us to identify the communication patterns we defer to in our everyday lives. They enable us to start practicing the adjustments needed to facilitate positive change in our behavior. This means that results can be fairly immediate and many participants credit their experience with the horses as more valuable than years of coaching or therapy!
Come Spend a Day on the Ranch with Horses!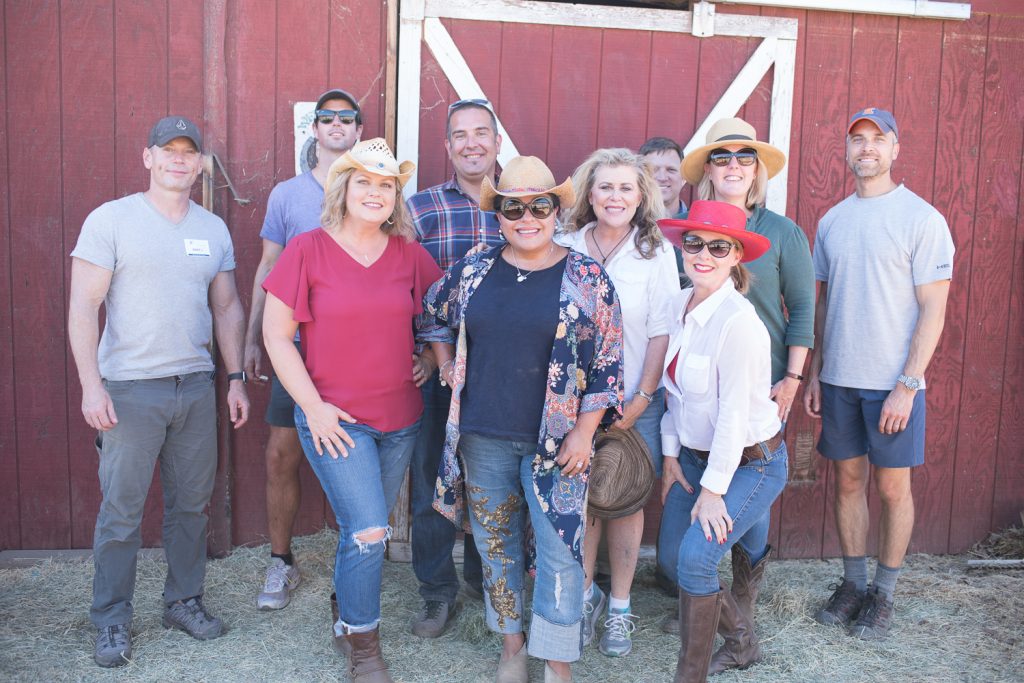 We are careful to create a safe environment for learning and we compassionately guide each participant through his/her own experience.
"I immediately stopped chasing after my employees to do their work and saw that by always checking in to support them I was actually getting in their way. Not only have I been able to calm down and enjoy my role (and my life!) more, but we are actually making better progress on our goals and getting stuff done then we ever have." — Participant running operations for Quick Service Restaurant chain
PERFECT FOR LEADERS WHO...
What Happens at the Ranch
1:1 interaction with a horse to practice goal-setting, clear directions, and follow-through
Receive instant feedback from the horse about teamwork and communication
Learn how to shift in the moment to create new outcomes
Discover unique strengths and style through non-verbal and verbal activities
Fun learning with colleagues outdoors and in nature
Practice leadership and communication skills
Understand how to conserve energy and decrease burnout
Participate in activities designed to positively impact cooperation, communication, and clarity within a team
After Your Experience on the Ranch, You Will Have Gained:
Meet Your Guides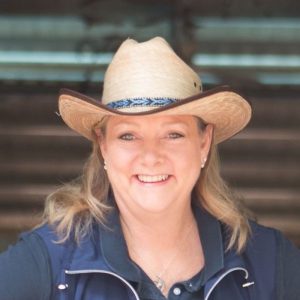 Renee Sievert, RN, MFT
Master Coach, Equus Coach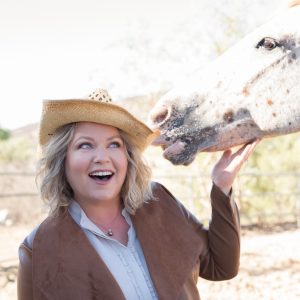 Kat Rippy, M.S.
Board Certified Coach and Leadership Consultant
I realized how much I was getting in my own way by not having the clarity I needed to confidently speak to the design of strategies and solutions I brought to the table. I immediately saw a positive impact from approaching things differently when I went back to work! — Learning and Development Leader
Join us in our upcoming retreat in beautiful Ramona, California
Energize Leadership is hosting an upcoming Horse Retreat for Leaders in Ramona, California.
To make the experience as intimate and impactful as possible, there is extremely limited space (only 12 spots available!).
Individual Pricing: $547
Group Pricing (3 or more): $450 per person
"I was able to gain clarity that I needed to shift into the work I really love doing and gain more confidence in what I'm great at. Six weeks after the retreat I quit my job and have gained clients doing the work I'm meant to do!" — Participant who moved from Compliance Management Role to Interior Design
"My biggest takeaway is to be true to my feelings in whatever I do." — Previous Participant
Leadership Lessons on the Ranch
Horses are a powerful tool for learning about ourselves, how we communicate, and how others receive us. One day on the ranch can unlock the precise insight you need and can result in huge transformations in your personal effectiveness. Whether with an "intact" team or with a mixed group, the horse experience is an individual one, and everyone learns from each other. When you have a team experiencing it together, the lessons go deep and can quickly impact how the group works together back in the office.
Frequently Asked Questions
RAVING REVIEWS FROM PREVIOUS PARTICIPANTS
"My interaction with horses allowed me to gain a deep understanding of my energetic patterns, how I show up in this world, and what I bring to relationships. This is a beautiful, one-of-a-kind experience that every leader should encounter. I personally left with an emotional high, a strong sense of self-awareness, and an unbreakable bond with a beautiful horse. I cannot recommend this enough!"
"I felt so connected and trusted with the horse – something I never experienced with others. Now I know it is possible to experience and I'm so excited to be able to play with this new ability to have the impact I'm trying to have in my real world."
"Profoundly exhilarating to understand my impact as I was in the flow with the horse."
"The horse activity actually allowed me to work through my internal conflict in a very real and meaningful way. Through the interaction I discovered that I can in fact lead and influence effectively, but I first have to be comfortable myself taking on the role as leader, and I have to be clear on exactly what I want to happen"
"Oh, how one experience can change a history of beliefs and management style. My recent experience with a beautiful, majestic and powerful horse will forever change me. The fear of letting others see me struggle became almost paralyzing. I work in organizations where leaders are expected to know all of the answers. As I stood there with the horse hoping my fear was not evident, I was forced to share my vulnerability with those around me.
It allowed me to try something new, despite the fact that I might fail. And guess what, I did not fail.
As a female leader, I actively try to suppress my emotions and lead solely through logic and reason.
But, I was able to connect and lead through vulnerability and emotion which can be powerful tools when used in conjunction with logic and reason."
"I immediately felt intimidated by the thought of not being able to establish a connection with the horse. But our wonderful Equus coach tactfully unpacked these nerves with me and helped us to get acquainted!"