Episode 014: Mim Michelove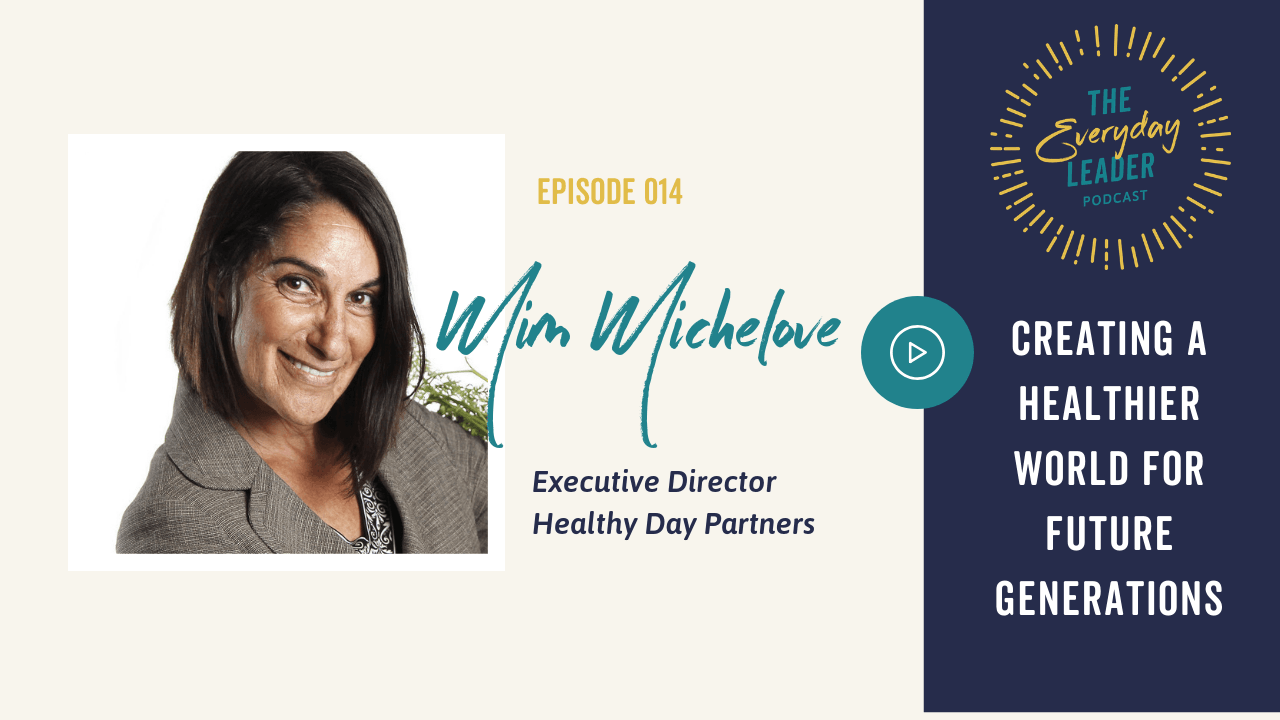 Creating a Healthier World for Future Generations
with Mim Michelove
Today we are talking to a highly regarded leader who's on a mission. Mim is the Executive Director of Healthy Day Partners, a non-profit organization working to nourish and heal people and our planet through healthier food systems, ecological practices, and environmental education. That is a long-winded way of saying that Mim is a strong advocate for educating people about the environment we live in, and for getting as many of us access to real, clean food as possible.
Mim's unique magnetism has brought together partnerships that have made a significant difference in the city she lives in. It all started with some small projects in her son's school and has transformed into the nation's first school district with an organic farm and farm-to-table school lunches. An amazing accomplishment made by an amazing woman. Mim is now taking the programs and solutions she has built over the last 5 years to a larger platform and I couldn't be more excited.
I'm interviewing Mim because she truly is a leader. But I'm also bringing Mim to this podcast because I believe food is a key ingredient to our excellence as leaders. Food can make a significant impact on how you feel, how you show up, and how you perform. So listen in leaders – this is gonna be good!!
Check out the episode below:
Highlights of this episode include:
How Healthy Day Partners came to be and what future plans look like for the organization
How HDP is empowering students to make responsible decisions about their own health and the health of the planet
How Mim managed to launch a very successful non-profit without a business background
How Mim manages to keep her life in balance amidst her busy schedule
How Mim aligns her values to her work and life every day
Mim's advice to those who aspire to make a difference in the food system or want to launch non-profit
… and more!
We'd love to hear your thoughts on this episode. What was your biggest takeaway? Did you love Mim's tips as we did?
JOIN US AT THE HEALTHY DAY EVENT ON SEPT 23RD

Subscribe today to The Everyday Leader Podcast!
Want to be the first to know when new episodes are released? Click here to subscribe in iTunes!
Also, podcast reviews are pretty darn important to iTunes and the more reviews we receive, the more likely we'll be able to get this podcast and message in front of more people. I'd be extremely grateful if you left a review right here letting me know your favorite part of this episode.
Follow Healthy Day Partners on Social:
#TheEverydayLeaderPodcast
Loving the podcast? I encourage you to use the hashtag #TheEverydayLeaderPodcast to show our tribe how you lead with integrity and intention everyday.
Thank you for listening!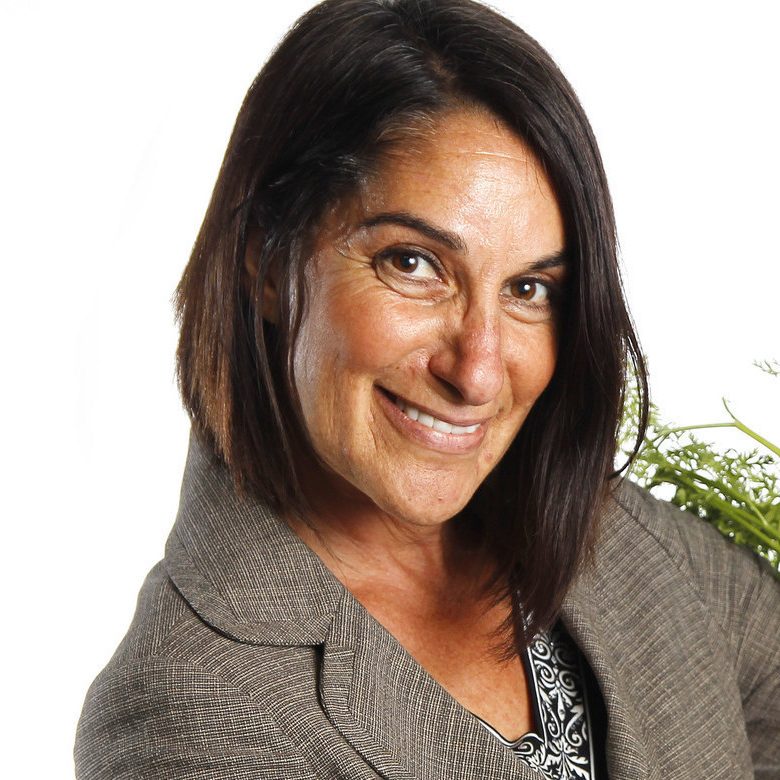 Mim Michelove is co-founder of Healthy Day Partners. A former rock and roll photographer and an artistic welder, Mim has found her true calling in providing nutritional wellness education along with urban farming instruction to schools and community groups. While always keenly aware of the role that proper nutrition plays in one's health, her passion for homegrown gardening and community wellness came into sharp focus when her son was diagnosed with autism. She credits a clean diet as a major factor behind her son's improved prognosis. He is no longer on the spectrum.
Mim has worked within the Encinitas Union School District since 2008 helping to create school gardens and promote responsible environmental practices. Mim is one of the original members of the Encinitas Union School District's Green Team which helps to guide the district toward sound environmental changes and cost-saving green efforts. She serves on the Board of Directors for San Diego Agriculture in the Classroom. Mim is a firm believer in improving the quality of life within the community and has worked hard to bring farmers markets to her area. Mim is also the founder of the New Encinitas Town Council where she works on many local issues, including those regarding quality of life and building community.