Episode 026: Catherine Mattice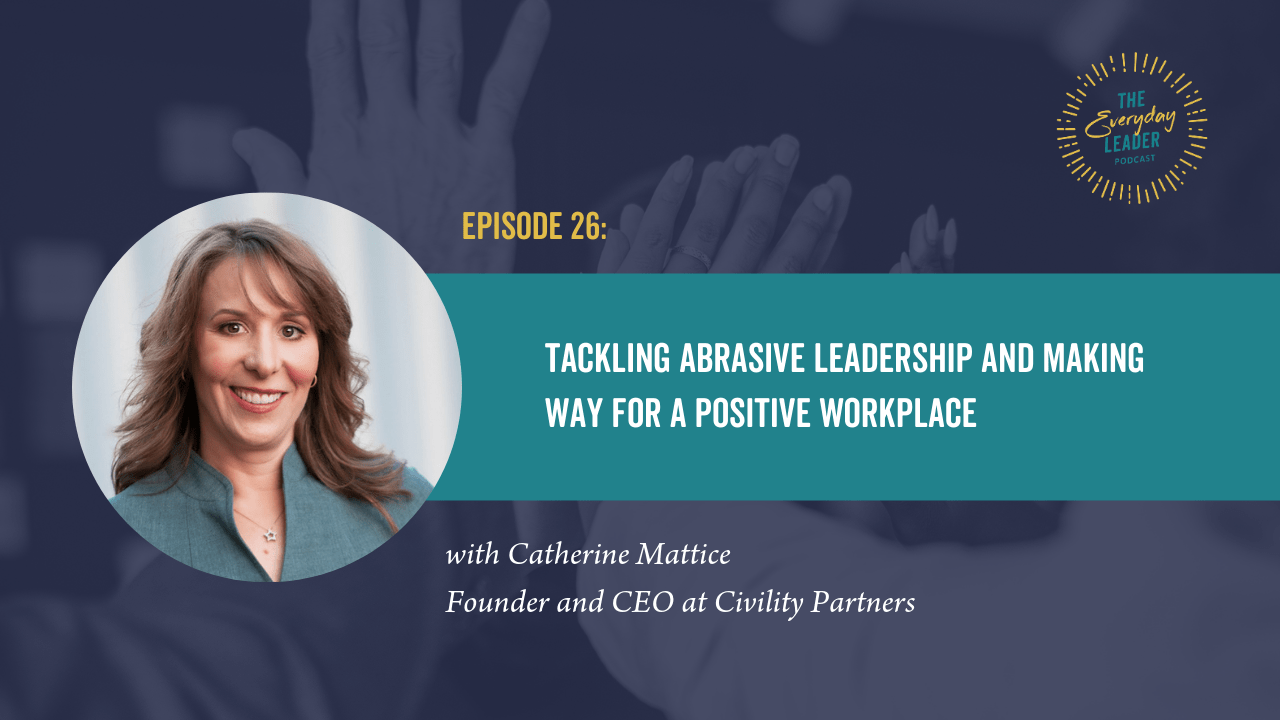 Tackling Abrasive Leadership and Making Way for a Positive Workplace
with Catherine Mattice, Founder and CEO at Civility Partners
Leader friends, we are so excited to welcome Catherine Mattice to the Everyday Leader Podcast.
Catherine has devoted her career and business to creating workplace cultures where bad behaviors are replaced with positive ones and all employees are comfortable, respected and can thrive. I know, rainbows and lollipops. But seriously, this girl means business!
She has dug in deep on understanding workplace bullies and the environments around them. In today's episode, we discuss how to tackle these difficult scenarios and move past the terrible environment and culture that is created in the wake.
Please help me welcome Catherine Mattice to the Everyday Leader Podcast for what is bound to be a most educational episode!
Check out the episode below:
Highlights of this episode include:
The prevalence and negative impacts of workplace bullying
Insights into the reasons and risk factors
How culture change can help the company move forward in positive ways, and
Tips for leaders to create a positive work environment
… and SO. MUCH. MORE!
Follow Catherine and Civility Partners:
What Do You Think?
Thank you for listening to today's episode of The Everyday Leader! Catherine was full of great wisdom on abrasive leadership and workplace culture. What was your biggest takeaway? Let us know by leaving a review on iTunes!
Subscribe today to The Everyday Leader Podcast!
Want to be the first to know when new episodes are released? Click here to subscribe in iTunes!
Also, podcast reviews are pretty darn important to iTunes and the more reviews we receive, the more likely we'll be able to get this podcast and message in front of more people. I'd be extremely grateful if you left a review right here letting me know your favorite part of this episode.
Follow Us on Social:
#TheEverydayLeaderPodcast
Loving the podcast? I encourage you to use the hashtag #TheEverydayLeaderPodcast to show our tribe how you lead with integrity and intention every day.
Thank you for listening!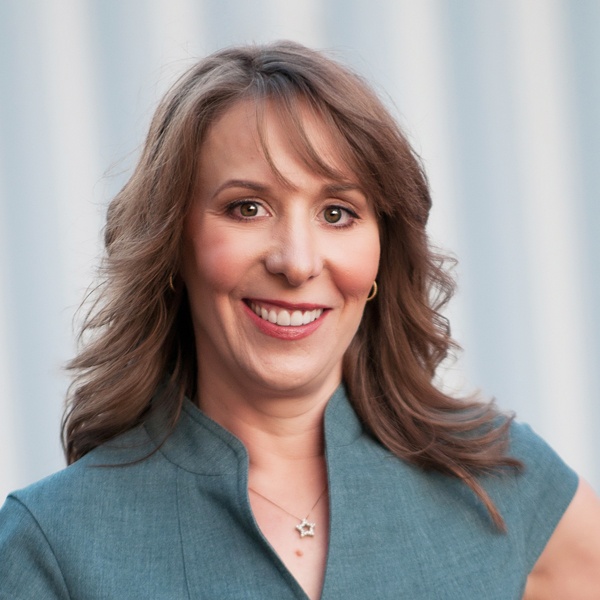 Catherine Mattice is the founder and CEO of Civility Partners, and delivers services in consulting, training and coaching. She became interested in solving the problem of toxic work environments after working in one herself as the Director of HR. She spent all of grad school studying the topic, and started Civility Partners immediately after graduation in 2009. Since then, Civility Partners has served a vast array of clients.
Catherine has written three books, one of which Ken Blanchard called, "the most comprehensive and valuable handbook on the topic" of workplace bullying, and has been cited in such media outlets as Forbes.com, Inc Magazine, Entrepreneur, and USA Today. She's also appeared as a guest on such venues as NPR and CNN.
Catherine is Past-President of the Association for Talent Development (ATD), San Diego Chapter, and is active in the International Association for Workplace Bullying & Harassment (IAWBH). She is also one of the four founding members of the National Workplace Bullying Coalition, a nonprofit organization focused on ending workplace bullying through education, conversation and legislation. Catherine also taught communication courses in college for ten years.