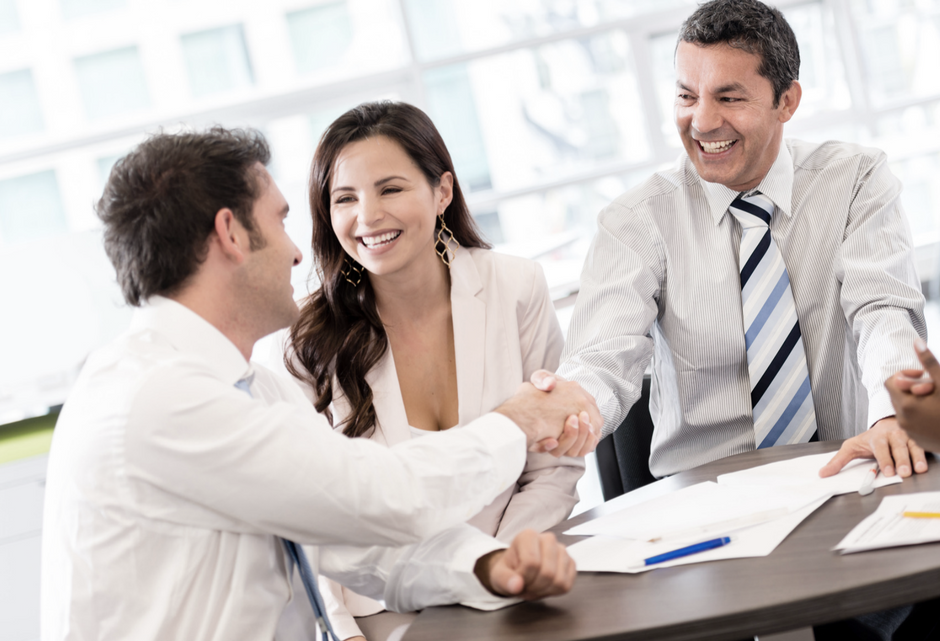 4 Ways Leaders Can Promote Employee Engagement
The leader's role in engaging employees is like helping someone to ride a bike for the first time. When you learn to ride a bike, you first need someone to push you forward because you are fearful and doubtful in your abilities. Then, without realizing it, they let go, and you are riding the hell out of that bike with adrenaline in your veins and a newfound confidence.
Engaging employees is just that. It's that extra push and guidance they need to reach their full potential. It's confidence (from you). It's vision (from you).  It's clarity (from you).  Most of all, it's support (from you). It's the "you got this!" that they never knew they even needed. It's not a fad, a spam or a trend. It is the real deal, and it will change their life, and your own, in the best way possible.
Through engagement, people and teams love the work they do. The more engaged individuals and teams are, the more inspired they are to bring their A game.  For the organization.  For the team.  For themselves. That, right there, is the power of employee engagement. It is the connection between self and organizational culture that ignites a willingness and excitement to work to their fullest potential every single day.
There are several strategies to enhance employee engagement within your organization, but below are three ways you can get a quick start.
#1: Work on Your Presence
Engagement cannot be purchased or bribed. It entails rigorous effort that sparks a feeling of excitement in your employees, of trust, connection, and collaborative spirit.  An authentic and gravitating presence that resonates with others is critical for achieving engagement.
Mastering communication (when, what, and how), with compelling speaking skills and clear direction are essential to engaging others.  An authentic, comfortable, and confident presence goes a long way in building engagement.  The key to authenticity and comfort is in first connecting with oneself through self-awareness, self-care, and self-purpose. Because to be authentic, comfortable and confident, one must love oneself; and to love oneself, one must know thyself!
#2: Put Your Employees First
The biggest mistakes leaders make when trying to lead the pack is to convey superiority. In the words of Nelson Mandela, "lead from the back, and let others believe they are in the front." It is through this method of leadership that people feel empowered and inspired to make a difference.
To ensure your employees are engaged, you must hire the right people for the job and – more importantly – right for the culture. The abilities of your employees can only take your company so far if they don't embody your mission, vision, and core values.
Another way to put your employees first is to give them your all. Don't just give instructions. Get to know them, their strengths, their needs, and their goals. The best way to show appreciation towards your employees is to make them feel like you understand them! So walk the floor, test the waters, and play in the mud! Only then can you really reach a level of understanding between each other.
Lastly (and most importantly), don't forget to celebrate them and recognize their contributions. Treat them as a WHOLE person, regardless of their role. Because everyone is important, small as their role may seem.
#3: Put Your Customers Second
The best way to add value to your customers is to understand your business inside and out. By knowing the climate of your business, you can provide insightful responses to any questions, comments, or needs they have. By understanding them, you are able to build a strong relationship, which, as we all know leads to repeat business, referrals, and long-term relationships.
Ask questions to understand their needs and problems. Seek feedback on your products, services, and staff.  Focus on solutions that work for them. Enlist employees to provide a customer experience that is unparalleled.
When you are truly engaging your customers you are able to understand them in a way that you can make them feel like #1.  Who makes the customer feel like #1?  Your employees.  This is why your employees actually need to be #1!  Engaging with customers is much like engaging with employees, the more valued you make them feel, the stronger their loyalty will be.
#4: Celebrate!
Energy attracts energy. If you want positive outcomes, you must attract positive energy, and there is no greater form of positivity than celebration!
A great way to attract positive energy is to create a culture of connection and fun, one with team spirit and acknowledgement. By allowing employees and customers to win, you are sparking a joy and confidence in them that positively impacts their work.
Work shouldn't be dreadful. It shouldn't make you not want to get up in the morning. By adding joy to the lives of the people around you, you are adding value to both the organization and your employees. How awesome is that?
Engagement is a two-way street, and although you will meet in the middle, you (the leader) must take the first step. So take it fast and take it now!