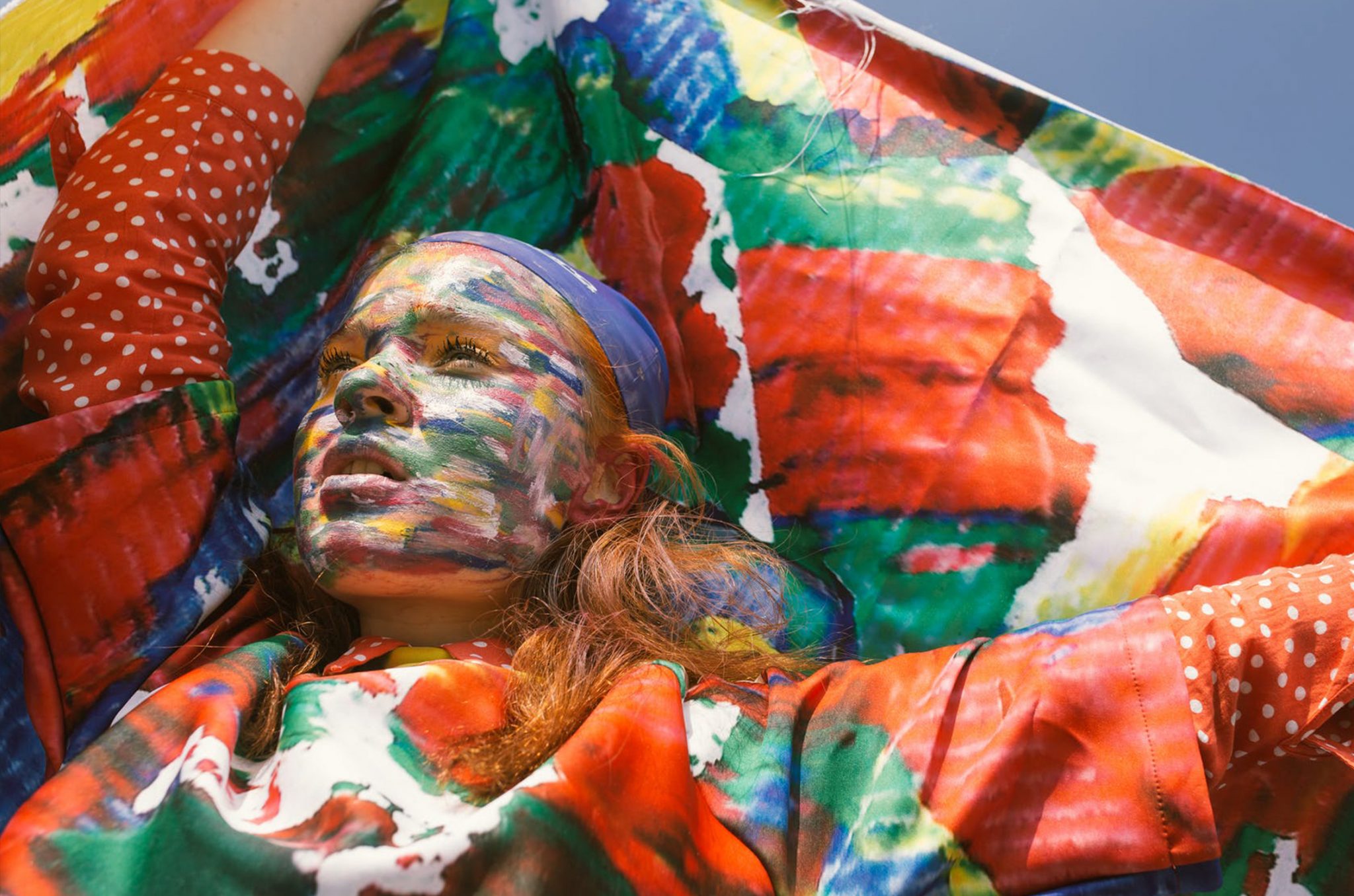 How do you celebrate your company's heritage?
Every year, millions of Americans come together in celebration of the day we adopted the Declaration of Independence, July 4, 1776. Whether its a BBQ, attending a parade, setting off fireworks or something more low-key, we've all participated in some way or another to honor what this day means to us. So what does it mean?
There may be nuances in the way we each choose to celebrate and perhaps also around the reasons why, but the significance of the Fourth of July generally resonates with all Americans on a fundamental level…
For one, it commemorates the anniversary of our nation's birthday and a pivotal moment in history, and two, it represents a reminder that as a free society, we're collectively bound by a unique set of guiding principles, values, rights, and rules. So despite any other differences we might have (religious, political, and so on), we're all interwoven by an underlying sense of connectedness, and share in a culture that defines who we are.
Despite any other differences we might have (religious, political, and so on), we're all interwoven by an underlying sense of connectedness, and share in a culture that defines who we are.
Click To Tweet
But how does any of this relate to you as a leader in an organization, and why is this our topic for the week?
For starters, it's a pretty appropriate time to talk about anniversaries, and what they signify. But not just on a national level. From an organizational perspective, it's also important to remember that the beginnings of a company hold deep significance too. No matter how recent or long ago it was founded, every company also has a story, a history, and an origin. Commemorating this narrative by bringing people together and celebrating their work is an opportunity worth investing in!
Here's why:
It provides a chance to build on company identity.

Just as July Fourth provides an opportunity to reflect on the heritage that unites us as a country, so do company anniversaries for its leaders and employees. The makeup of an organization can be extremely diverse, so it is critical to further embed your core values and help employees feel more connected to the company's mission, goals, and ultimately, to one another.

It can boost employee engagement. Research conducted by Price Waterhouse and Cooper's Saratoga Institute suggests that over promotions and raises, employees prefer appreciation, purpose, and autonomy to feel engaged. The festive nature and high energy around birthday celebrations can be uplifting to employees' spirits, and this boost in morale is central to driving engagement. 
Allows leaders to show appreciation.

As mentioned in the previous point, employees want and need to feel appreciated. To this end, an anniversary serves as a great opportunity for leaders to recognize their employees' contributions, to verbally express gratitude for any sacrifices made, and to encourage everyone to keep up the good work.

Sets a stage for the future.

Anniversaries also provide the opportunity for organizations to look back on their journey to success, to consider where they currently stand, and to have conversations around where they want to be. Leaders can recalibrate, refocus, or re-energize on efforts already in motion. The milestone can be met with purpose and used as an occasion on which to thoughtfully acknowledge past mistakes, and present plans for the future. 

It's good for business.

Anniversaries are a measure of longevity and stability, and so from a marketing perspective, celebrations can be an extremely effective tool for promoting the company image. They serve as a chance for leaders to nurture old relationships, by acknowledging longtime customers and thanking them for their loyalty, as well as potentially attracting new clients who hear about achievements.
Now that we've covered the why, let's address the how.
Here are some quick tips on the various ways you can celebrate your company's heritage:
Office decorations.

Get employees in the spirit by sprucing up the office for birthday month. Think brightly colored banners, balloons, streamers, or signage.



Express client appreciation.

Use thank you cards to announce your anniversary. Thank your clients for their business and years of support, and invite them to your celebration party (see next).

Host a company celebration party

(note: consider hosting a separate party for clients)

Use this as an opportunity to restate your mission, reinforce goals, and motivate employees.

Allow employees to reflect on the past by having leaders thank them, remember the fun times, and highlight any accomplishments made. Think about the various growth statistics you might be able to report on, perhaps in terms of sales numbers or client satisfaction rates.

Prepare a presentation or historical timeline/booklet highlighting your company's story from its early beginnings to where you are now. This will also emphasize your worth to customers, with whom you want to reinforce your intentions and interest in maintaining relationships with.

Employee showcases.  

Record employee wins via video or written format to showcase all that has been accomplished.



Leverage stationery.

Create an anniversary logo and tagline to emphasize the anniversary in all your communications. Update company website, brochures, signage, email signatures, catalogues, and all other relevant materials/swag to reflect this redesign.



Other ways to make announcements.

Think

newsletters, press releases, social media and industry magazines. Internally, you might want to begin any all-hands or standing meetings with recognition of the anniversary and sincere thanks to employees. You're proud of making it another year and want everyone to know and feel proud about it too!



Limited-time offers.

Offer a limited-time service or product to emphasize your achievement to clients, and perhaps even to attract new ones. Alternatively (depending on what business you're in), hold a special sale or design an Anniversary specialty item.

Plan a leadership retreat.

Leaders can use this time to reconnect with one another, as well as with the overall direction of the company. Mark this milestone with a meaningful discussion on how to move the company forward. 



When was the last time you celebrated the history of your organization?  If you're not doing it annually, you're really missing out on an opportunity to bring everyone – employees, customers, and other stakeholders – together.  It may seem like a lot of work but it doesn't have to be. Go big or go small, take the time to leverage the moment fully and celebrate all the best you have going on!