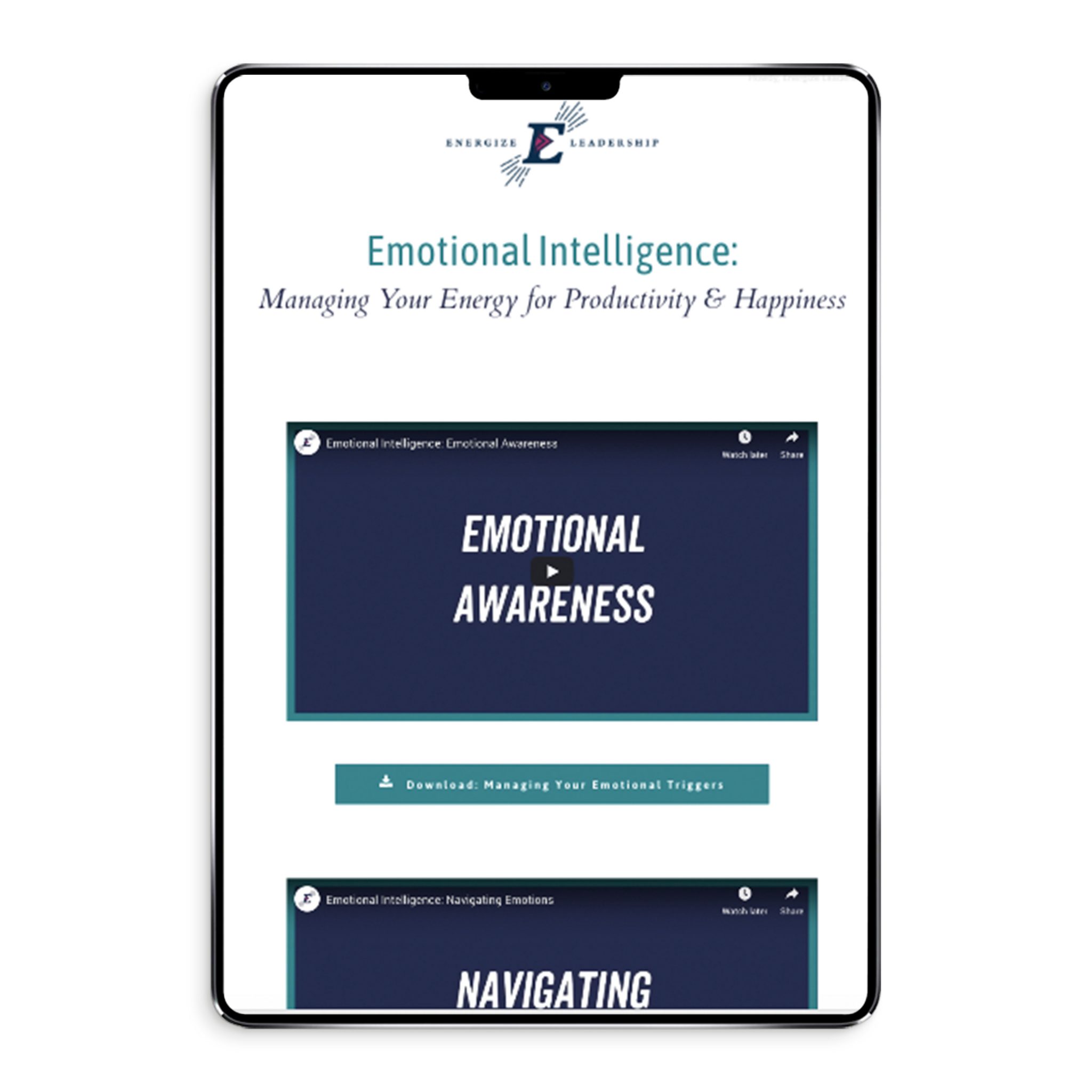 Emotional Intelligence: Managing Your Energy for Productivity and Happiness
An online video series guaranteed to help you optimize your brain, maximize your energy and become a better leader.
The program includes 3 highly effective brain and energy management training videos and 4 downloadable resources that are guaranteed to make you a more effective leader.
CAN'T GET ENOUGH?
Join our free resource library to access our leadership treasure trove - guides, checklists, templates, planners... we've got it all!