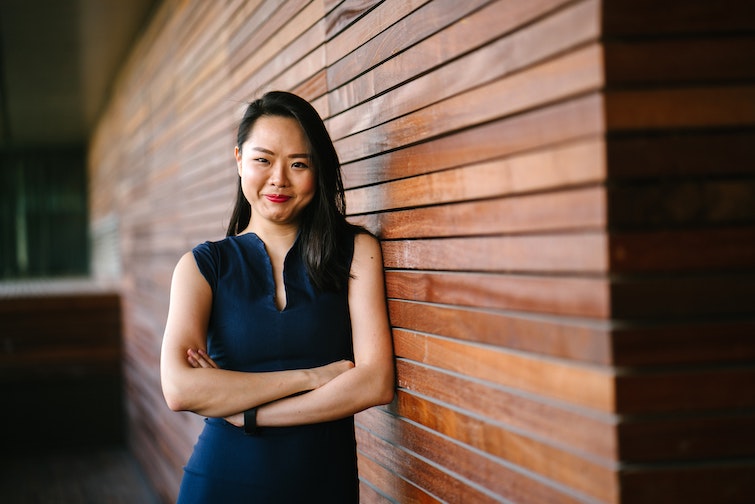 On Developing a Personal Brand: Who are you, and what the heck are you really selling?
A few weeks ago I had the pleasure of chatting with Stephanie Simpson, a digital photography and personal brand expert, who I have also been lucky enough to have worked with on some pieces of my own. Her take on what it means to create presence, to build a powerful personal brand, and to show up in the way you want to be seen by others is not only super informative but also a refreshing point of view that stands out from what we normally experience.
I wanted to take this opportunity to share some of the eye-opening nuggets that Stephanie hit on during our conversation in this blog post, but feel free to also check out the full recording on our website here. Or better yet, subscribe to our Podcast, the Everyday Leader with me, Kat Rippy, where we share useful and entertaining episodes for #EverydayLeaders who grab the bull by the horns and lead the heck out of their daily lives!
Anyway, back to the important stuff–here are four amazing tips (or plain hard truths!), about personal branding and imagery that Stephanie had to share: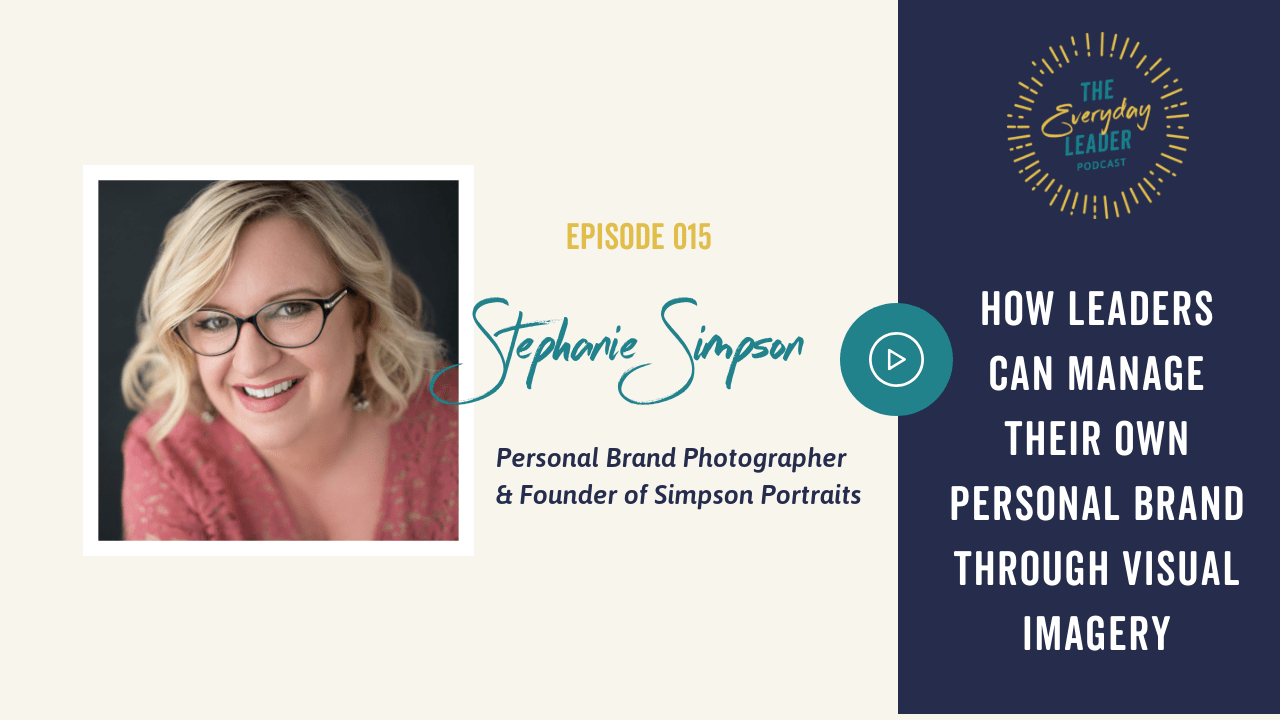 #1
Everyone
needs to build a brand
That's right, everyone. It doesn't matter if you're just starting out in your career, if you're a corporate executive that's been at it for a while, the head honcho of a Fortune 500, or a small startup or business owner–Everyone. Needs. A Personal. Brand. A common assumption is that only lifestyle coaches or folks who ARE their brand need to be pictured holding umbrellas, kicking stones down the beach (or something to that effect) to communicate a specific message or vibe about the services they offer and what it is they do, but that's simply not true. If you have a certain passion or skill or something in particular that you enjoy doing, you need to show yourself in that light so people can connect to you personally and would naturally think of you when it's time for that promotion, or to call you for a solution! Maybe you're particularly creative, or you sculpt, or enjoy organizing, or sailing, or you decorate homes for fun, or you love dogs–showcasing and marketing these talents by building a brand can open doors you may not even know yet exist!
#2 A picture is worth a thousand words
At the risk of sounding cliche, I have to lead with this, because it's so on the money. Strategically leveraging imagery and crafting visuals as a way to market ourselves and reach our target audience is significantly more effective than anything you say about yourself in words on a resume or a LinkedIn profile. And just as you tweak your resume according to what job or company you're applying to, you can also change how you show up in photos for various purposes. For example, I was recently at a fundraiser in honor of an organization for which I'm on the board, and an attendee started talking with me as if I would know who she was. As it turned out, she had visited my website and learned all about who I was and what I do and through my images (and information) was able to connect with me immediately–which meant we could shortcut the standard "get-to-know-you" conversation. It was fantastic to drill down into meaningful conversation right away rather than spending the little time we had just getting to know each other's' names.
#3 Advice for those afraid they might be breaking company rules
Some companies can definitely be more rigid in their approach to regulating brand images and can require employees to dress or appear in marketing materials in a fairly specific light. What you have to remember is that outside of work, you're still you, and your personal brand can convey and be much more than who you are at the office. You might even get noticed by your peers or superiors for your personal edge, your philosophies on life or business, or whatever perspectives you choose to express, and then they start to realize they're under-utilizing you… and voila! A new door opens! Of course, there is always the risk that your efforts may backfire, but Stephanie's unwavering advice is to just go for it–make your mark, your statement–especially if you feel your company isn't representing you (or itself) in the best way it can.
#4 What you absolutely must do
before
you start your search for a photographer
For those of you who have never thought about hiring a professional photographer, or have thought about it but are worried about how much it might cost, or whether they'll be a good fit with you, or whether you'll look pretty or handsome or intelligent or whatever energy it is you feel you want to come through in the images that result… you're getting way ahead of yourself. The first step you need to take before you even begin to contemplate these things is ask yourself some key questions. What are your passions? What are your goals? Who do you want to be in the world, and who do you want to reach and connect with? You need to ask yourself what you're really selling. For instance, someone who sells vitamins isn't just selling vitamins. They're selling longevity–or perhaps a more fulfilling, healthful, and nutritious life. As another example, Stephanie doesn't just sell digital images. What she's really selling is the feeling and emotion of being proud of yourself, and your business!

So once you've dug deep, established where you are and where you want to be, and figured out what your piece of the big picture is–then start thinking about making an investment and hiring a professional who can help develop your brand.
–
There were SO many more anecdotes and useful tips that Stephanie gave us, but we can't possibly list them all here so please, do yourself a favor and check out the full episode!
And for more awesome, insightful, and super entertaining episodes that are a perfect listen for the #EverydayLeader, check out the Everyday Leader Podcast, with me, Kat Rippy here!